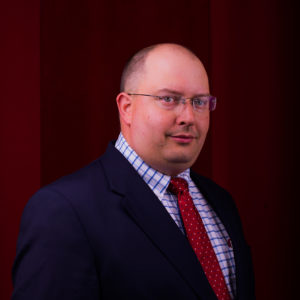 Matt Benson has been practicing law since 2004, concentrating his practice in the areas of Bankruptcy, Family Law, Criminal Defense, and Social Security Disability. Mr. Benson has also served as General Counsel for the Village of St Johns since 2007.
Mr. Benson has been published in the Illinois Bar Journal, and records a variety of legal education videos at www.youtube.com/mbensonlaw. He is licensed to practice law in the State of Illinois, The Federal Courts of the Southern District of Illinois, and the Supreme Court of the United States.
In his spare time, Mr. Benson spends time with his wife and children, goes to church, plays guitar, and engages in a variety of shooting sports.